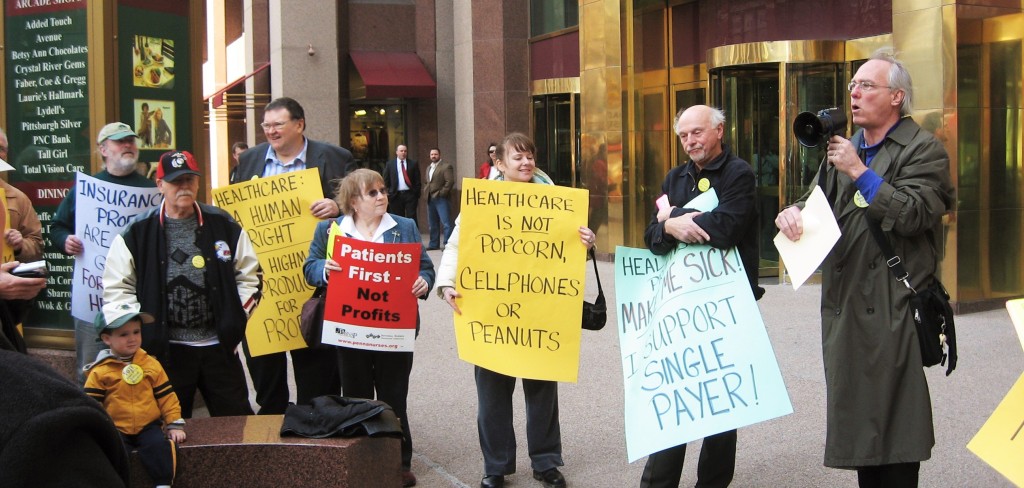 CITIZEN POWER has had a long-standing interest in the health care and health insurance arenas.  Our staff and board believe that our previous, successful experience of advocating on behalf of electricity consumers has uniquely positioned our organization to advocate for improvement in insurance regulation and to help raise awareness to enable consumers to navigate the health insurance marketplace.  This marketplace has recently changed drastically in response to the new Patient Protection and Affordable Care Act.
Citizen Power has completed a project designed to shed light on the current health insurance marketplace.  The first component of the project was a comprehensive study of how the Pennsylvania Insurance Department (PID) works, including a much needed analysis of its authorizing statutes. We learned that the PID's authority is dispersed in a myriad of statutes and regulations dating back to 1921.
The second part of our effort was funded by The Pittsburgh Foundation, and included the publication of a book in 2013 that included an extensive analysis of the new federal, Patient Protection and Affordable Care Act (PPACA) in Pennsylvania.  The Act requires states to take on new responsibilities, including working with the health care insurance Exchanges. Our study discussed the exchange setup in Pennsylvania, and identified possible difficulties for consumers that may develop.
The third part of our project was also funded by The Pittsburgh Foundation and resulted in the creation of two reports. The first report investigated how PPACA's regulations were applied toward the development of Pennsylvania's Exchanges. The second report put forth recommendations for the administration of the Exchanges which could simultaneously reduce the number of uninsured in the Commonwealth, reduce the cost of premiums on the Exchanges, and reduce the out of pocket costs for those participating on the Exchanges. In addition, Citizen Power developed comments related to Highmark's request to transfer money to the Allegheny Health Network as well as Highmark's proposal to increase the premiums for certain Exchange plans more than 10%.